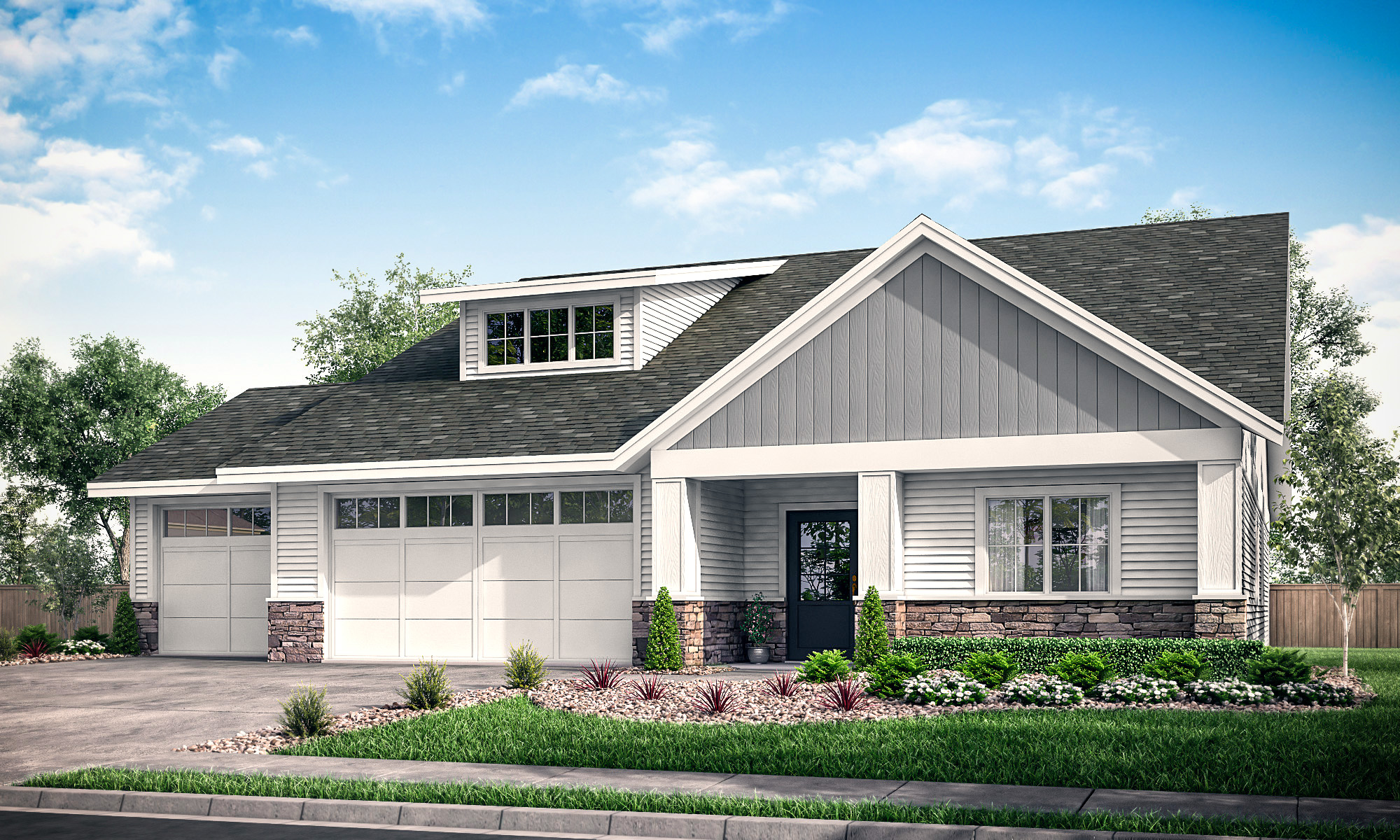 Horizon – 2 Story Single Family Home
3-5 bedrooms, 2-3 bathrooms; 2,812 sf;
3rd garage stall & full basement option!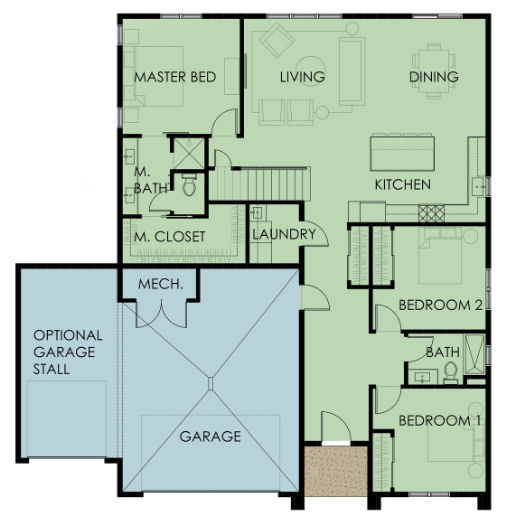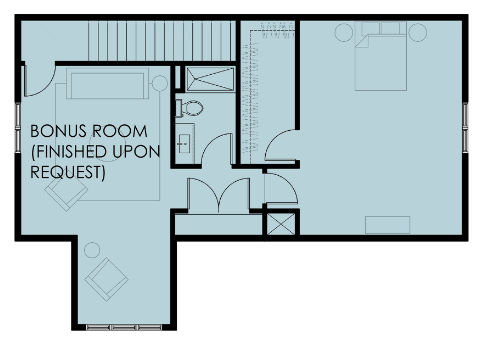 The Horizon is an open design with a spacious great room, master suite and two bedrooms on the ground floor. It has plenty of room to grow with an additional area of almost 1,000 sf on the second floor ready to be fitted out as you want – or left unfinished for future expansion. Want more than 2,600 sf? Let's put it your Horizon on a full basement.  
The Meadows Subdivision belongs to Williston's School District # 1.
Luxury living can be yours in the beautiful Williston Meadows with stunning countryside views next to Eagle Ridge golf course.  If you are interested in this home, we look forward to your call, (701) 713-4847, or email, meadows@stropiq.com .